Review, Strategy, Roadmap
Get off to the right start - or restart with Microsoft 365 and Microsoft Teams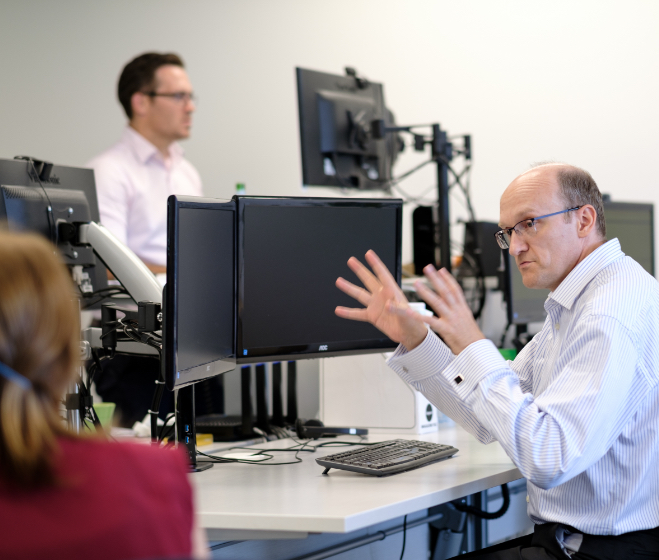 Do you have questions like these?
We have Microsoft 365 and Teams, but how did it get so out of control?

When should I use what tools and how do I set up the right structures?

Why is search not really delivering for us?

When a customer has a problem, how do I get a full picture of what is happening?

How can I avoid being locked into high costs and outdated technology?

Why is our intranet useless, out of date, and I can't find what I need?
How do we migrate content from our file shares?

Why is X so hard to find?

But we have lots of forms and processes! What about PowerApps and Flow?

Our 365 search doesn't work well, what is wrong?

How much will it cost?

What can we do in-house?
Roadmaps
An implementable roadmap based on proven tactics.
Business Case
Building a compelling business case.
Risk Mitigation
Key risks and mitigants identified.
Technical
How Microsoft 365 should be set up. Security, Integration and third party access and more
Information architecture
Metadata, look and feel, navigation, use of auto-classification, and how to set up great search
Priority solutions
Ignite interest and get attention so your project gets off to the right start
Self sufficiency
How self-sufficient you should be, and how to build those skills
Change management
Adoption strategy - bringing key managers and all your staff with you
Governance
Set up monitoring, roles, and responsibilities for the long haul
Mobility options
What devices and use cases to build in to the overall design, as well as specific solutions
Extend Microsoft365
How to get more from third party Apps, Flow, Power Apps and Power BI
PRA & IPG
Information protection built into our designs to suit your circumstances
What we take into account
Budgets & timeframes
Your budget and timeframes objectives
In-house
What you can do in-house and how we can support you
Business drivers
Your business drivers and pain points
IT environment
Your current IT environment and what needs to change
Your priorities
Your solution priorities and tactics
Culture
Staff working styles, environment, and culture
Next Steps
View a webinar on our approach to digital workplaces.

Roadshow event: Moving to M365 cloud.