What we do
Get more value, build an enduring future, and access experts.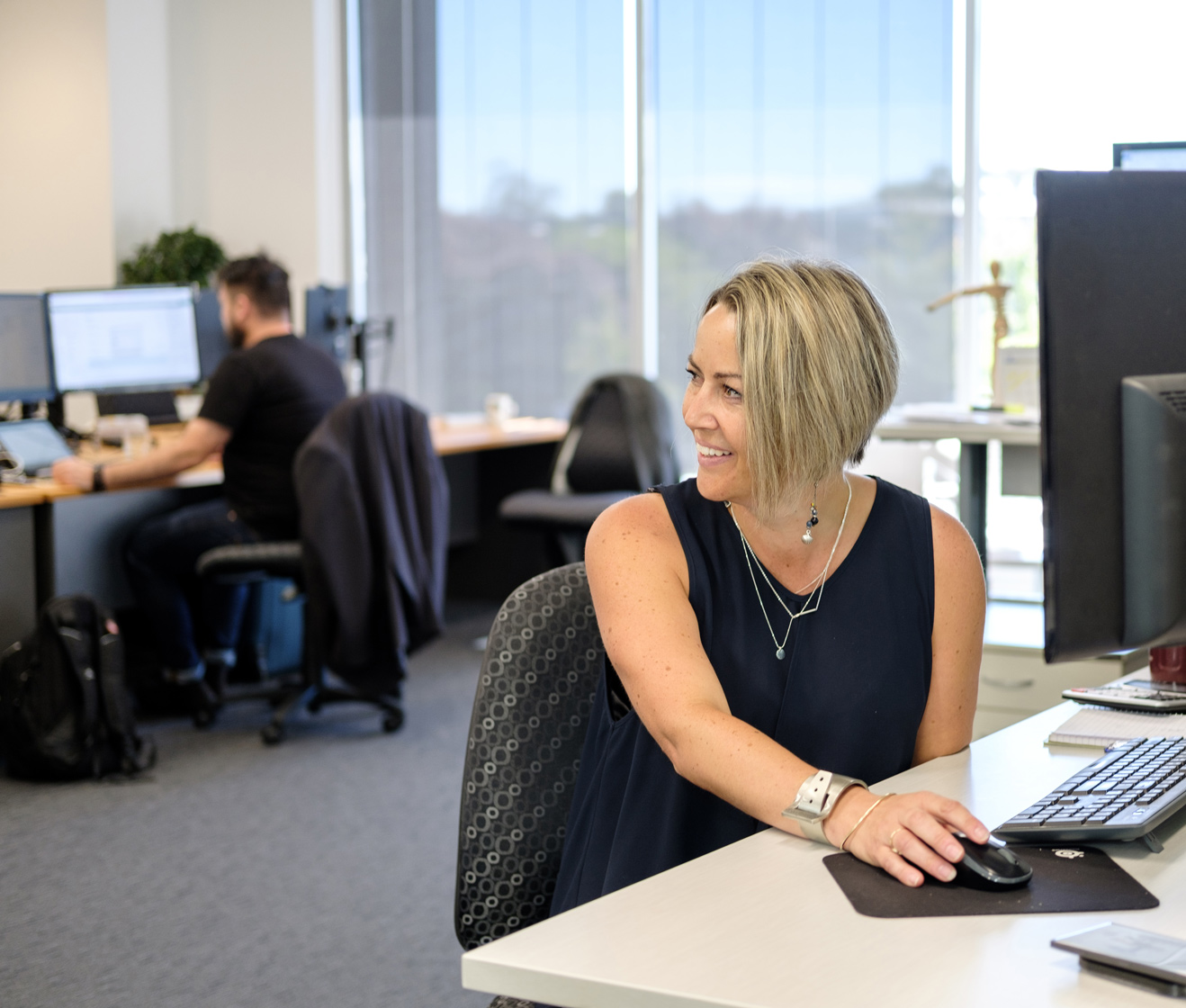 Do problems like these hold your organisation back?
We have Microsoft 365 and Teams but it's out of control


We aren't clear on when to use what tools or how to set up the right structures


Search is not really delivering for us
When a customer has a problem it's hard to get a full picture of what is happening


We're locked into

high costs & outdated technology


Our intranet is useless, it's out of date and

I can't find what I need
Microsoft's Empowering Employees Partner of the Year 2019 & 2020
Empowering Employees / Modern Workplace/ Government Partner of the Year
Building a strong reputation and track record, this is the third win at the Partner Awards in the last four years.
Information Leadership previously won 'Empowering Employees' for our work with Todd Energy in 2019 and Government Partner of the Year in 2017.
2020's award reflects the successful partnership with Tasman District Council to deliver a new digital workplace on Microsoft 365 affectionately named 'DORIS', or Digital Office Records and Information System.
Learn more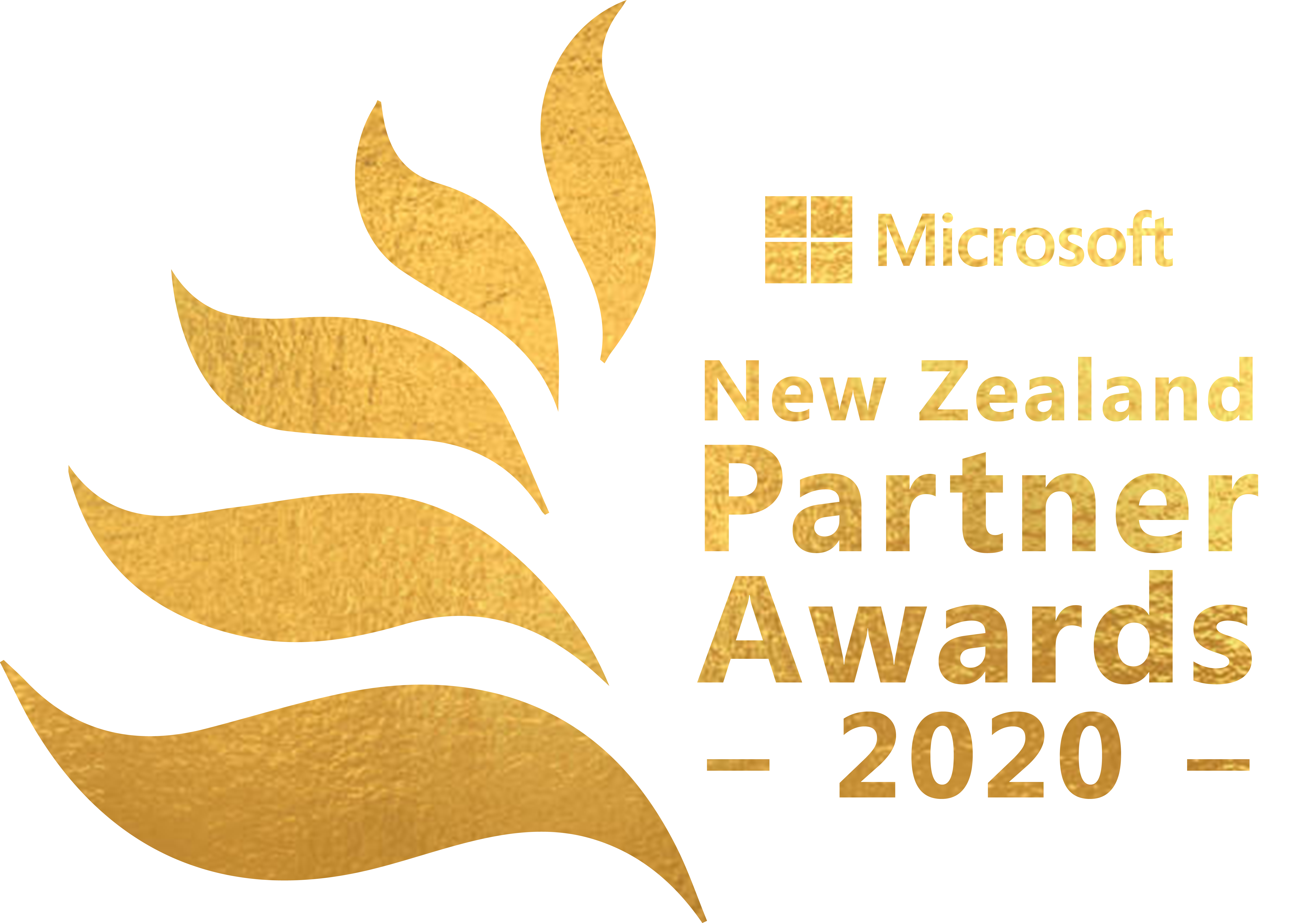 We are experts in setting up Microsoft 365 digital workplaces.
We set up your 365 digital workplaces so they are easy and flexible to use, while giving you the confidence and control to manage business-critical information and risks.
Design Leaders
Making all of Microsoft 365 easy for users, attractive and useful, and powerful for search and record-keeping.
Every base covered
Systems architecture, Teams, technical support, user experience, strategy, governance, training, security, information and records management.
SharePoint Experts
Extensive experience in SharePoint Online, 2013, 2016 and hybrid approaches, as well as migration.
Our Microsoft 365 and SharePoint services include
Teams
Get the power to organise, analyse, find and manage files across Teams and Channels.
Intranet
Provide people with a useful and usable place to go to get things done and stay up to date
Collaboration designed
Use our Teams and Site design patterns to get more value from less Teams.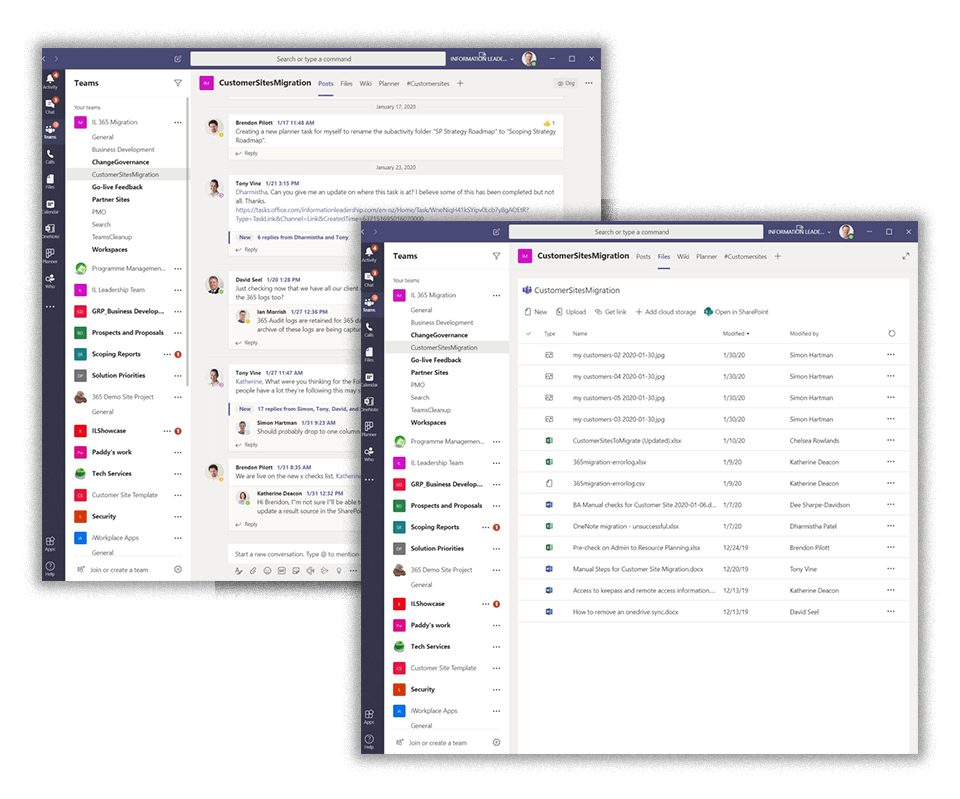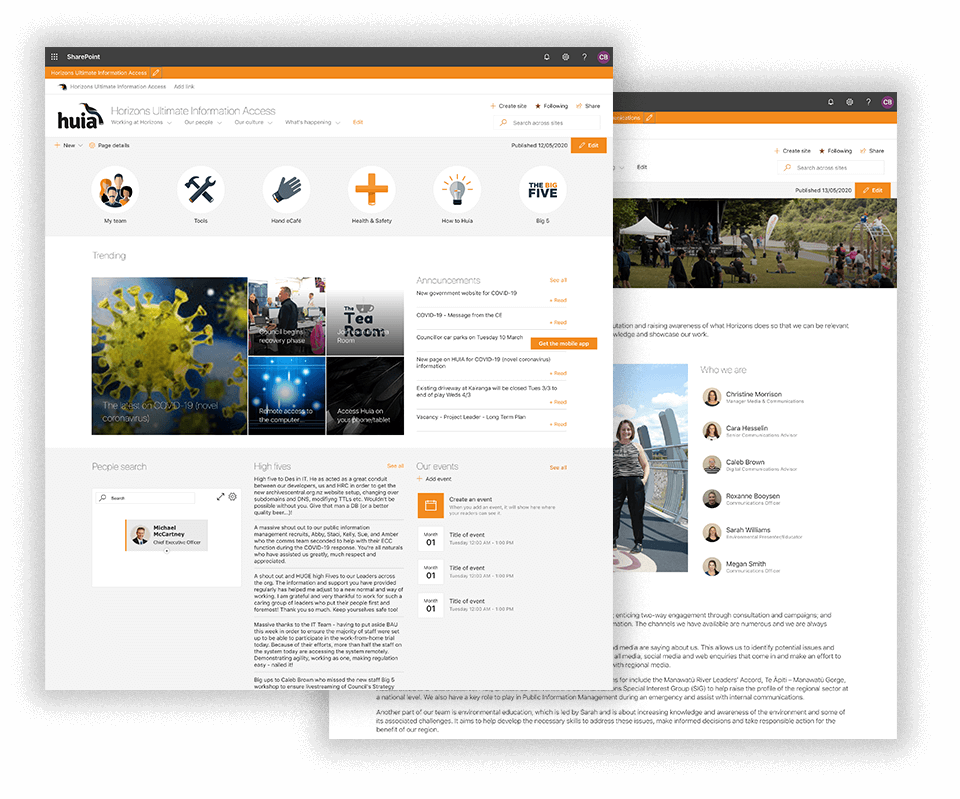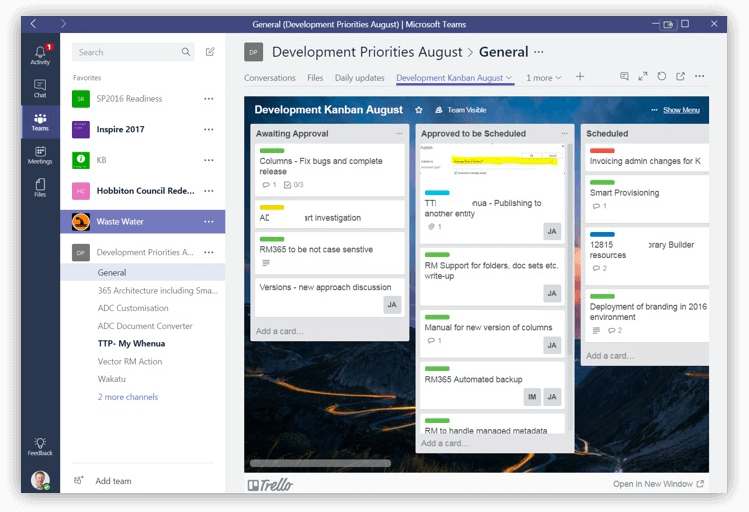 Digital workplace solutions
Modern document management and collaboration for projects, teams, and business activities as well as specific solutions.
Videos and images
Manage large volumes of multimedia files and large file sizes, with instant video play
Amazing search
Search SharePoint as well as external sources, and then filter results by metadata, multimedia, conversations, people and more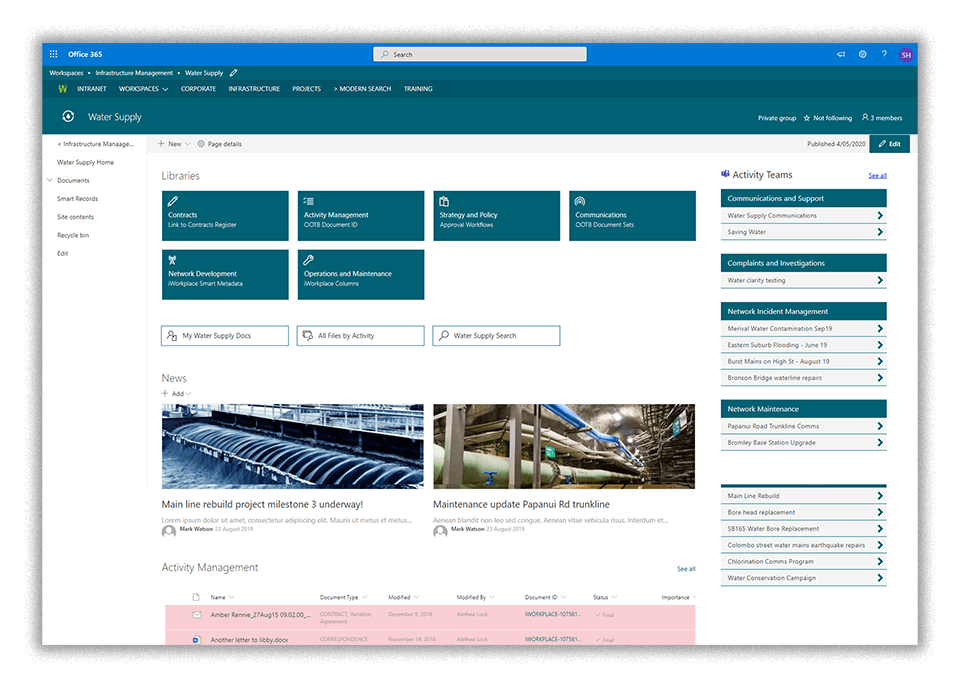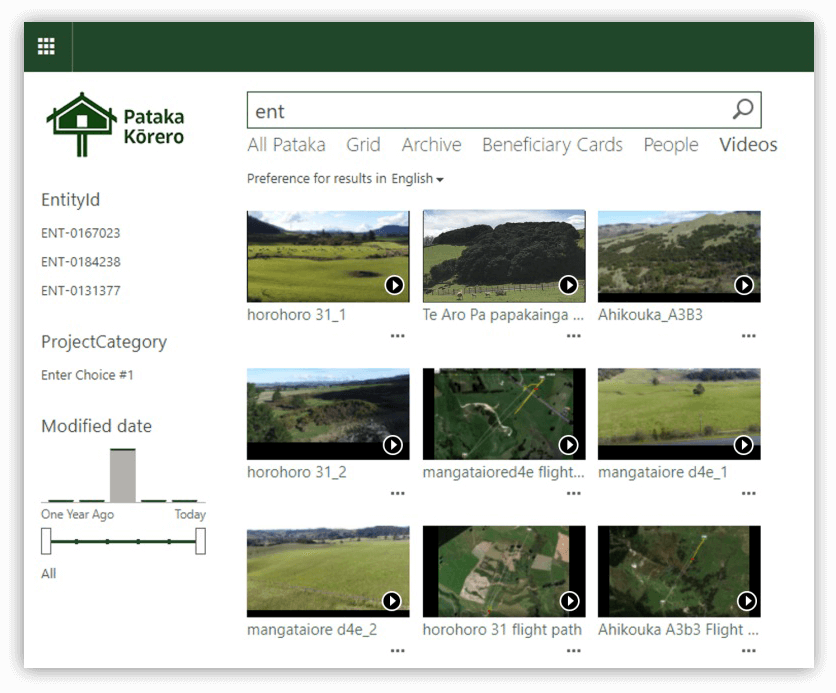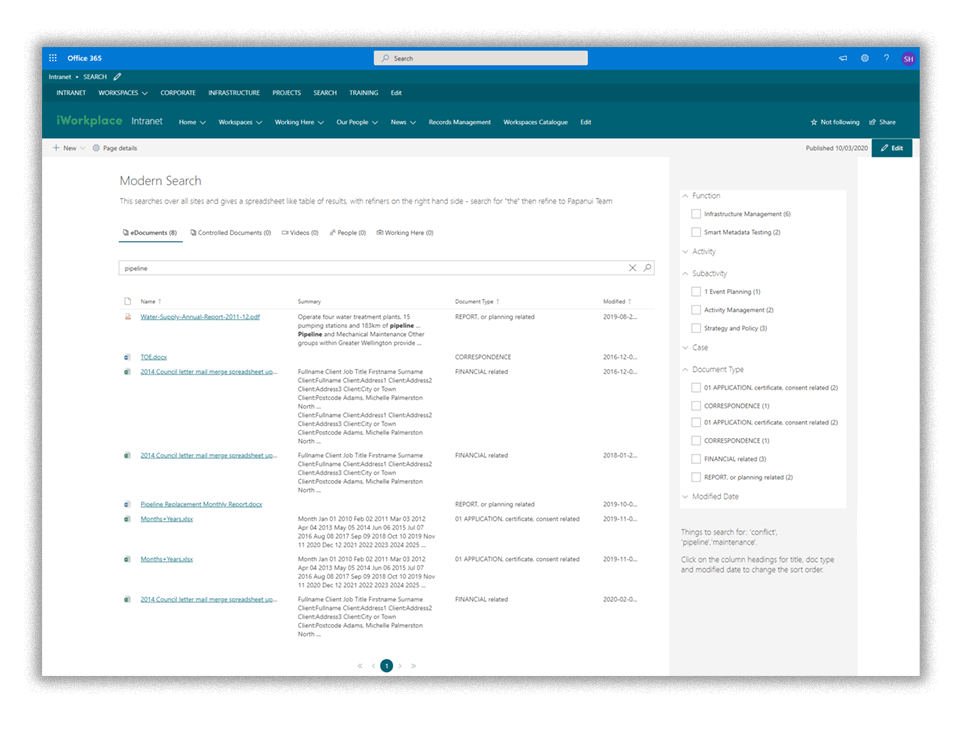 What customers say about us and our approach to Microsoft Teams and Microsoft 365.

Next Steps
Learn from and leverage our expertise by exploring our Information Management whitepapers, webinars and case studies.