Presentation
Getting business transformation with Teams
First presented at NZ CIO Summit - we share our journey how we've used Microsoft Teams to strengthen our vision, culture and values while continuing to grow and innovate in this free 22 minute webinar.
How Teams supports our values: reliable and prepared, great experience and outcome, generous, thriving, challenging ourselves, team players
Key insights 'under the hood'
Change & governance four quadrant model: focus, design, energise, empower
New innovations
Find out more about the iWorkplace Teams framework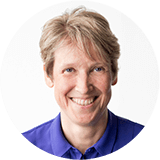 Presentation by Sarah Heal, Director and Co-founder.
Please log in to view this video below.
Not a member?
Register now for free.
Simply click the below register now button, register for free and get access to all of our resources for free.
Register now