Demonstration
Walkthrough of information architecture for an M365 digital workspace
A five minute walkthrough of an information architecture example for 365 digital workspace:


automatic metadata inheritance by placement of a document in the correct location
use of breadcrumbs for sense of place
OneDrive for syncing files, useful to support working offline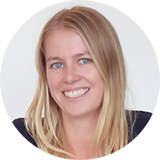 Presentation by Alethea Lock, Innovation Manager.
SharePoint Document Libraries in 365
Not a member?
Register now for free.
Simply click the below register now button, register for free and get access to all of our resources for free.
Register now