Demonstration
iWorkplace OneDrive Manager Framework
iWorkplace™ OneDrive Manager Framework allows you to safely monitor and manage OneDrive use at scale within your organisation. Discover information silos you never knew you had, take action to minimise risk of information accidents and support your users on the journey to best practice OneDrive use.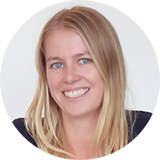 Presentation by Alethea Lock, Innovation Manager.
Please log in to view this video below.
Not a member?
Register now for free.
Simply click the below register now button, register for free and get access to all of our resources for free.
Register now