iWorkplace Teams Framework
Microsoft Teams Design & Governance
Teams design and governance, or free for all? Microsoft Teams gives users amazing ways to collaborate and get work done.
But how do you provide the structure and usability to control and manage this content and collaboration at scale?
Find out in this 15 minute webinar from the expert Microsoft 365 consultants at Information Leadership.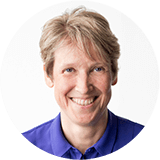 Presentation by Sarah Heal, Director and Co-founder.
Please log in to view this video below.
Not a member?
Register now for free.
Simply click the below register now button, register for free and get access to all of our resources for free.
Register now