Presentation
M365 Teams governance and self-service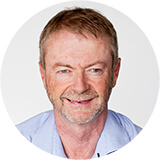 Presentation by Grant Margison, Director & Co-Founder.
Join Grant Margison as he discusses the double edged sword that can be Teams Governance.
Teams Governance can help make Teams the place and way most work gets done but without it, Teams can quickly become a source of confusion.
Originally presented during the sold out ALGIM 2021 conference's IM workshop (held in June 2022).
Please log in to view this video and PDF below.
Not a member?
Register now for free.
Simply click the below register now button, register for free and get access to all of our resources for free.
Register now