Presentation
M365 roadmap, architecture and solution examples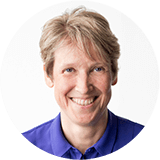 Presentation by Sarah Heal, Director & Co-Founder.
Join Sarah Heal as she explains how a roadmap and good information architecture can be a game changer to building a business case and implementing M365 at scale.
Originally presented during the sold-out ALGIM 2021 conference's IM workshop (held in June 2022).
Please log in to view this video and PDF below.
Not a member?
Register now for free.
Simply click the below register now button, register for free and get access to all of our resources for free.
Register now