Presentation
Dilemmas in changing times for Information Managers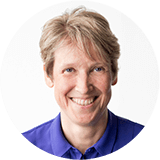 Presentation by Sarah Heal, Director & Co-founder of Information Leadership.
Hybrid working, collaboration, unstructured content repositories, security, big data and more...
With so much change - and so much to do - how can you have the biggest impact?
Originally presented at the 2022 ALGIM conference in Christchurch, Information Leadership's Director, Sarah Heal, shares her insights about the top things that are shaping the world of Information Managers.
Please log in to view this video and PDF below.
Not a member?
Register now for free.
Simply click the below register now button, register for free and get access to all of our resources for free.
Register now