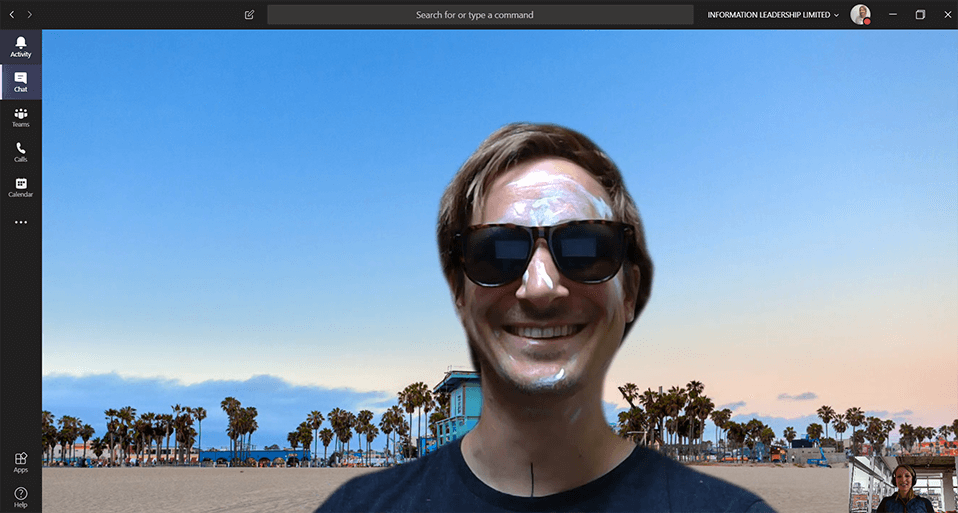 16 April 2020
Microsoft Teams Update
With so many people working remotely, it's no surprise that Microsoft has fast-tracked some of their planned updates for Microsoft Teams. This week has brought two exciting updates:
Backgrounds
You might be familiar with Teams' 'blur background' feature - great for keeping focus on the presenter and avoiding embarrassment due to unaware partners, flatmates, or children. Teams now has additional support for background images, so you can not only hide your messy office, but present from a selection of exciting locations.
To apply a background:
Video call someone on Teams
Once in the call, select the three ellipsis (...) in the menu/tool bar at the bottom
Select 'blur background'
Select your background from the list
Great for a sun-safe day at the beach!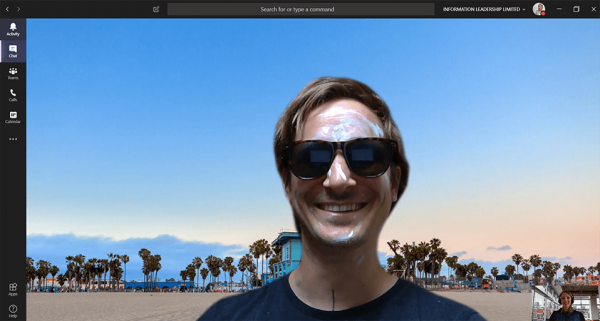 Custom Backgrounds
Although a bit of a 'hidden' feature, it is only a few clicks to add your own custom photos and images to the selection:
Copy and paste

%APPDATA%\Microsoft\Teams

into a windows explorer window, or into your Windows 10 search bar at the bottom left, and press enter
Navigate into, or create, the folders Backgrounds >

Uploads
Paste or save your images into that folder
For when you're missing the office: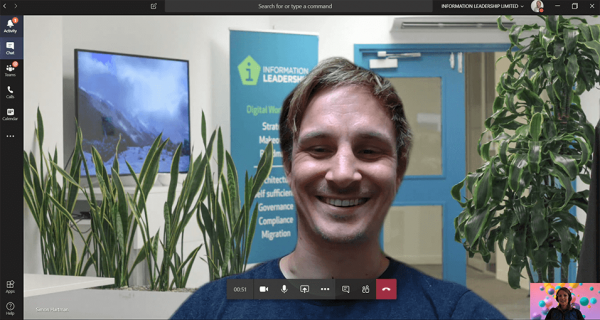 Or want to do a quick tidy of the spare room: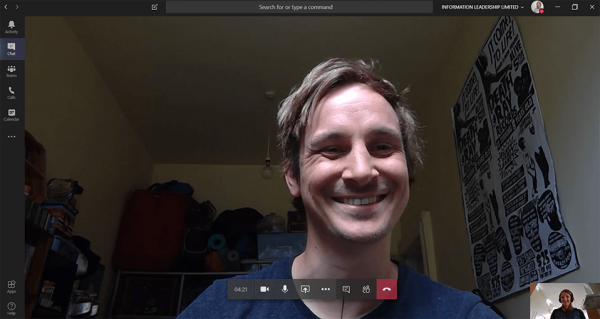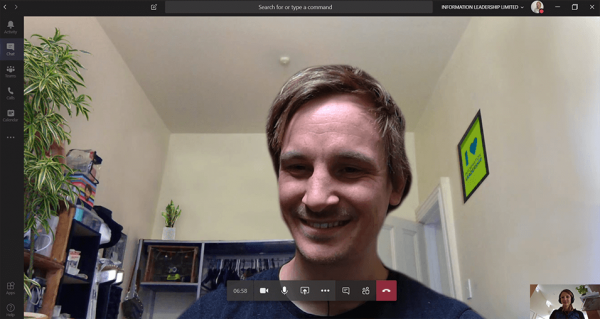 More simultaneous videos
This month Microsoft is rolling out the ability to have up to nine simultaneous active webcams during group calls.
This update is being staggered across tenancies, so you may already have the functionality, or it may be applied to your tenancy later in the month.
Harness the power of Teams
Microsoft Teams brings together communications, collaboration, files, and information. Users love it, but without a deliberate approach to design and governance, Teams can quickly grow and create new silos of information.
Our iWorkplace Teams framework helps you manage Teams to unlock the promise of collaboration.