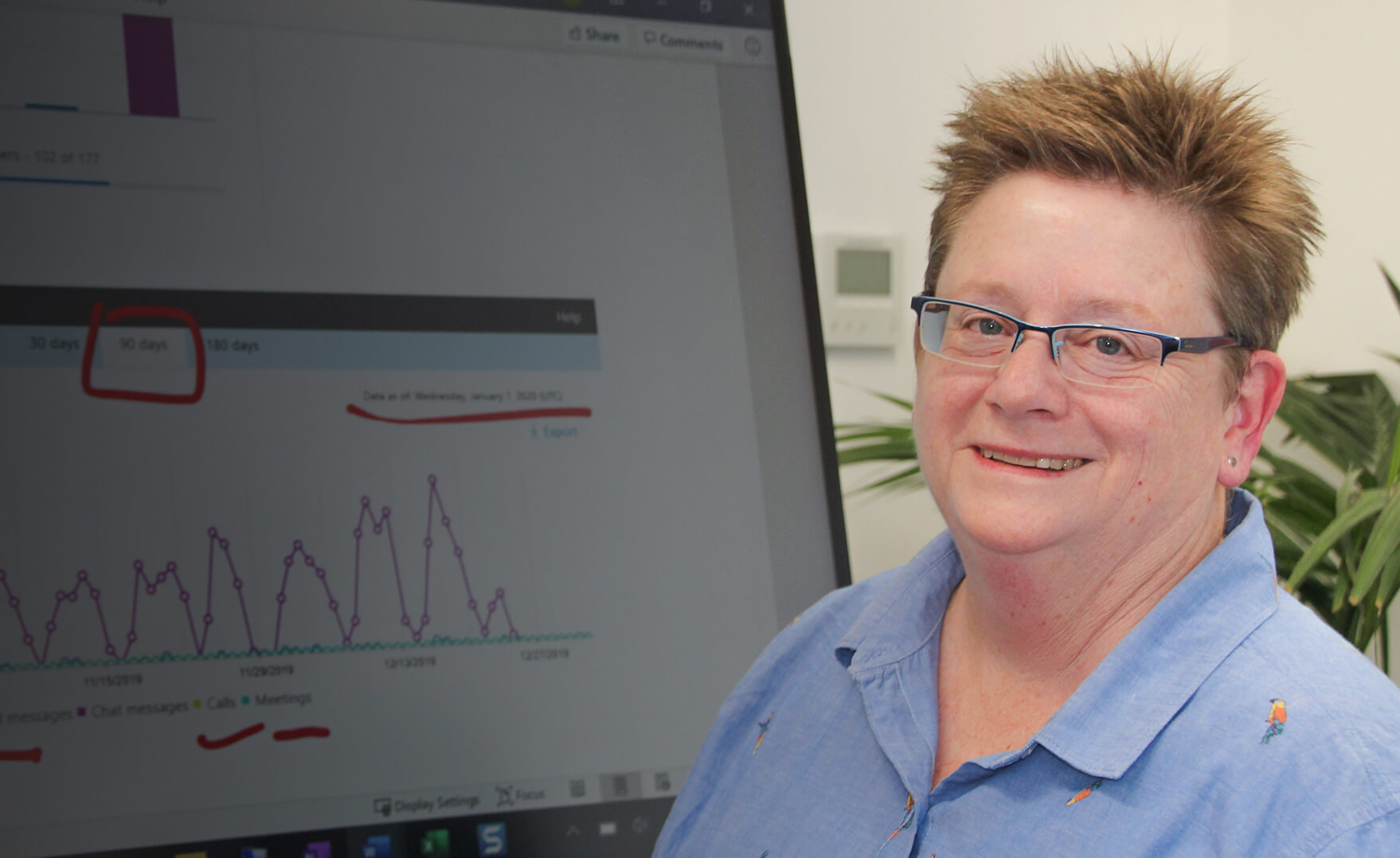 04 May 2020
Why you should care about 365 SLA Reports
Lea Brooks, senior consultant at Information Leadership, explains why you should sit up and take notice.
We see it all the time - an organisation rolls out workspaces, runs some training sessions, and then calls the project a success. But do they really know if users are adopting their new workspace? Or will the real picture become clear only when documents are no longer findable, a security breach impacts the bottom line, or users have quietly gone back to using their local drives - ultimately leaving them with a new and expensive cloud-based mess.
Make sure you get it right the first time. A 365 SLA Report is a quarterly review of your 365 SharePoint and related apps with a focus on adoption and security. It helps you stay on top of what your users are up to and address issues early, as well as highlighting successes.
Security
The 365 cloud makes information easy to file, find and share securely. But a mismanaged tenancy leaves itself vulnerable to security leaks and abuses. With regular reporting you gain an overview of how files are being stored and shared across your organisation. As well as general sharing statistics, we highlight precise areas of interest - what files are being accessed from outside of your organisation, and by who exactly?
Not just a well-formatted and prioritised set of numbers and statistics, 365 SLA Reports include specific recommended actions that you can take to improve security, immediately.
An SLA ensures that you are simplifying access to information and strengthening information management while at the same time increasing security and consistency to lower risk.
Adoption
A key element of 365 SLA Reports is insight into user activity trends. The report organises information by workgroups or apps, whichever provides you with the best overview of who is embracing change, and where users might need more support. Over time this lets you draw a reliable picture of how user adoption is progressing organisation-wide. With this information you can make sure you and your team are focused on key problems and opportunities - have you been spending your valuable time and money on the users who need it the most?
If you have our iWorkplace Smart Records app you can get even more precise reports. Do you know who is modifying files and using 365 apps the most - or not at all? We can show you exactly who is doing what, and highlight activities and trends that you should be paying attention to. Exploit our extensive experience working with over 100 organisations across New Zealand and ensure that your implementation is a success.
Strong governance and robust planning are key to ensuring that productivity gains do not degrade over time.
And more
Just some examples of other elements covered by our reports:
Are there areas where document classification isn't applied, leading to your Public Records Act requirements not being met?
What have your users been searching for?
Who is experimenting with other apps in your tenant such as Teams, Yammer, OneDrive and Skype?
What is your Microsoft Secure Score?

And further data accessibly through the iWorkplace Smart Records app:
What files have been checked out to a user for more than 30 days?
What files are missing metadata?
What document libraries are entirely unused?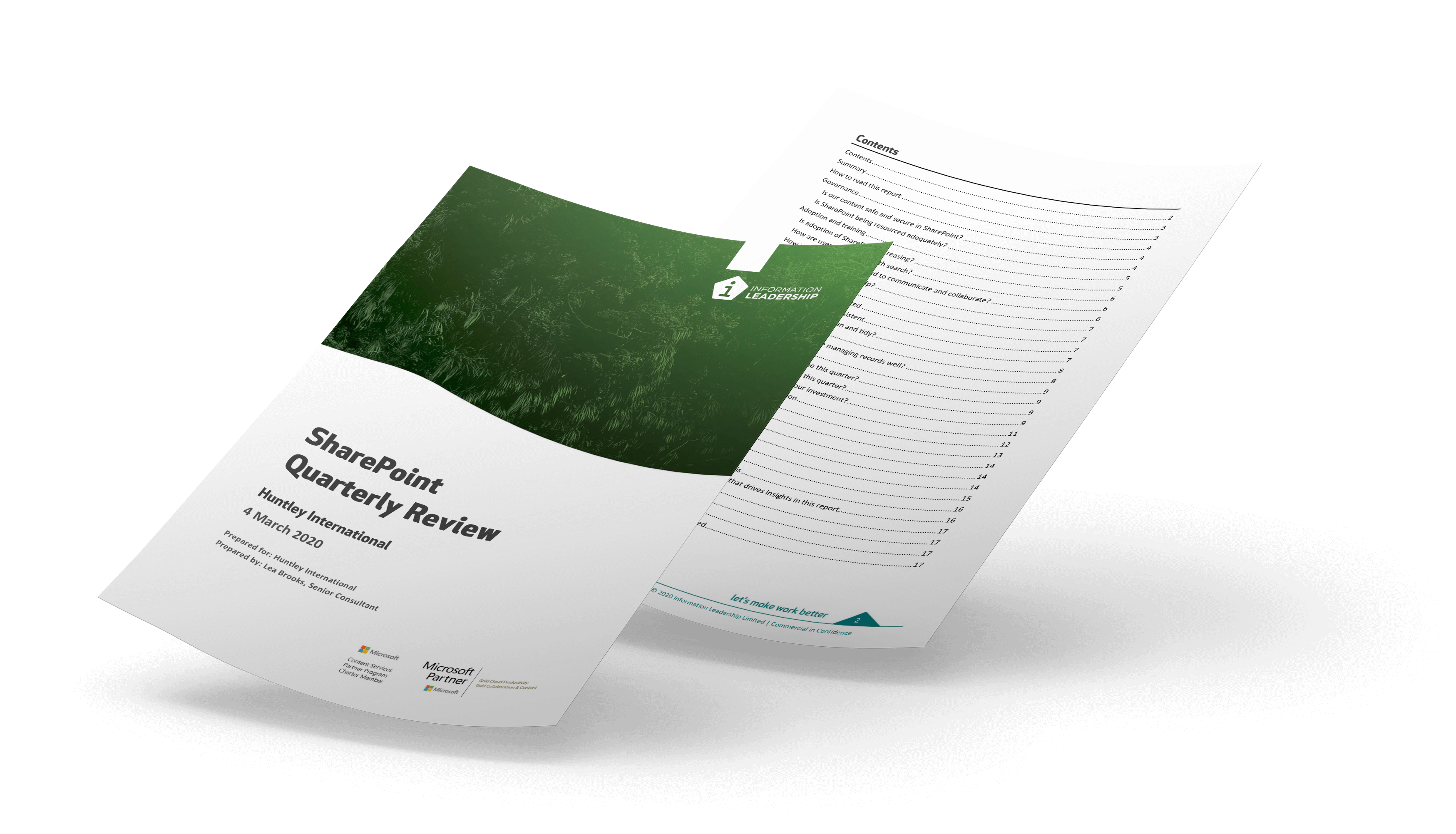 Let's make work better
The modern 365 environment is a rapidly changing environment - as new features are rolled out and old ones are retired, we make sure you aren't taken by surprise. 365 SLA Reports offer our top level assessments, as well as all the data you need to inform, make and justify your plans going forward.
Whether you're a new or existing client, get in touch and have a chat about how our reports can help. Let's make work better.