30 November 2020
Information Leadership named Microsoft's 'Empowering Employees Partner of the Year'
For the second year in a row, Information Leadership has won 'Empowering Employees' at the Microsoft New Zealand Partner of the Year Awards.
The judges noted "the award recognises a partner that enabled their customers to work more collaboratively. The customer's specific needs of information management, governance, mobility and collaboration were focused on and it was impressive the way Microsoft 365, Teams and the Power Platform were used to innovate."
Building a strong reputation and track record, this is the third win at the Partner Awards in the last four years. Information Leadership previously won 'Empowering Employees' for their work with Todd Energy in 2019 and Government Partner of the Year in 2017.
This years' award reflects the successful partnership with Tasman District Council to deliver a new digital workplace on Microsoft 365 affectionately named 'DORIS', or Digital Office Records and Information System.
Out of a large group of 39 finalists, the judges spoke highly of each of the 10 winners for the outstanding ways they are continuing to empower customers through clever use of Microsoft technology.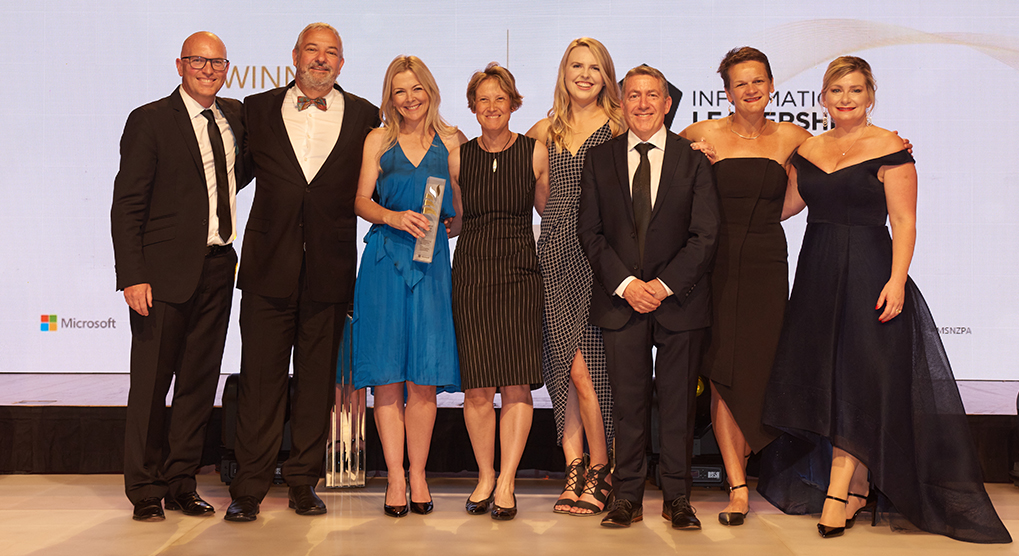 "When we went into Covid-19 lockdown we were only at the beginning of our implementation. Partnering with Information Leadership and using the Microsoft suite of products placed us in a significantly better position than we would otherwise have been in. It was tempting to take those gains and pause the implementation but in the face of enormous uncertainty and more reliant on good technology than ever, we made the call to stay on course. It's been a tough year but success stories like this one are a testament to great teamwork, partnership and goodwill"

-
Janine Dowding,

T

asman District Council CEO
Tasman District Council staff reflect how DORIS makes work better for them in this mini case study...
"we're thrilled to see Tasman recognised - they are a role model for Councils and other public sector organisations that have serious compliance and regulatory responsibilities and want to act quickly and responsibly. This couldn't have been achieved without the visionary leadership from Tasman and delivered through a true partnership with capable and committed staff.
- Sarah Heal, Director of Information Leadership