Whitepaper
Four Quadrant Governance Model
Most people acknowledge that the governance of SharePoint and other Enterprise Content Management Systems is important, but few have real clarity on what this actually looks like.


In this article we do a deep dive into real governance - the type of governance you "do", not just "have".

The whitepaper outlines our four quadrant governance model and provides a worked example of how each quadrant would apply to a power user. You'll see how the accountability for the role increases and is focused on safely helping teams, managers and individual users get the most from the implementation.
You'll also be less keen on sending these people on a vanilla Power User course that focuses just on functionality – the "what is possible" - without considering the traps for new players.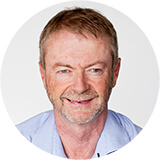 Whitepaper by Grant Margison, Director & Co-Founder .
Please log in to view this PDF below.
Not a member?
Register now for free.
Simply click the below register now button, register for free and get access to all of our resources for free.
Register now