Whitepaper
The Shifting Sands of Business Intelligence Projects
70% of business requirements for business intelligence change by the end of the first year.
Unfortunately, this isn't something that any amount of project management can fix – it's just the nature of this type of project...
This whitepaper explores the shifting sands of business intelligence projects and explains the two step approach you can take to introduce one in your organisation.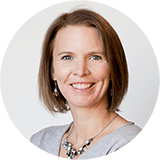 Whitepaper by Katherine Deacon, M365 Implementation Lead.
Please log in to view this PDF below.
Not a member?
Register now for free.
Simply click the below register now button, register for free and get access to all of our resources for free.
Register now